Paul Cézanne
Mis à jour le 30 August 2018
Cézanne the man from Aix
Born in 1839, Cézanne went to school in Aix where he met Emile Zola. After passing his literary baccalaureate, he followed the future writer to Paris in 1961: he wanted to become a painter. The experience was disappointing: Cézanne went back and forth between the capital and Aix, a denied artistic vocation – and his father's bank. He often returned to the South where he painted in Marseille's Estaque quarter, before joining the Impressionist movement. In 1886, Zola published L'Œuvre, whose wretched hero was inspired by his friend's life and artistic quest. In line with Claude Lantier, Cézanne's paintings became increasingly ambitious: moving away from small Impressionist touches, he set about painting the Bibémus quarry and Sainte Victoire mountain, flirting with a form of abstraction... He rented out a small cottage there in 1895 and, in the same year, the art dealer Ambroise Vollard scheduled his first exhibition in Paris. In 1901, the artist moved to a house overlooking Aix where he set up his studio – it was here that he painted his finest works, including The Bathers, until his death in 1906 at the heights of his creativity.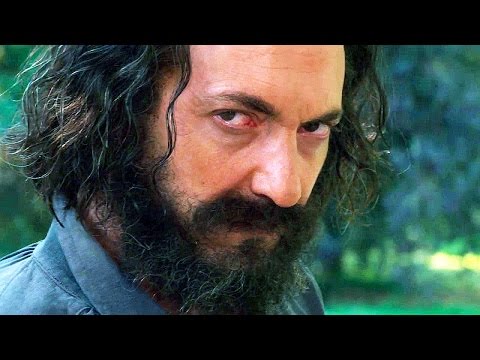 An astonishingly young ancestor
Paradoxically, it was through painting the region's now-famous natural sites that Cézanne developed a more radical approach to art. The Sainte Victoire series, which includes around 80 versions, was based on the concept of variations and dates back virtually to the same period as Claude Monet's Nymphéas. A little technical revolution allowed the artist to refine his style: the invention of the Lefranc paint tube allowed him to paint free-hand. In his series, Cézanne wanted to "unite the curves of women and the shoulders of hills" by altering their shapes, perspectives and colours. During discussions with his artist friends, Picasso told him he was the "father of us all" and Matisse considered him the founder of modern art. Bruno Ely, director of the Musée Granet since 2008, confirms: "From 1880 onwards, Cézanne went beyond Impressionism; he abandoned little touches of juxtaposition in favour of coloured backgrounds, which carved out the perspective in a totally new way and was the predecessor of the 'facet' found in Cubist works.
Rebirth in Aix
Although Aix-en-Provence was impregnated with the life and artistic visions of Paul Cézanne, his paintings were not celebrated in the town until decades later. Bruno Ely remembers: "Until the Eighties, there wasn't a single painting by Cézanne at the museum. Over 40 years work with my predecessor Denis Coutagne was needed to present a retrospective. Cézanne's career has finally been celebrated thanks to the Musée Granet, the sites he painted and at major shows." The prestigious exhibitions staged at the newly-refurbished Musée Granet between 1990 and 2005 made up for its inability to purchase the artist's works, which had become impossibly expensive. But the method bore fruit beyond the museum's wildest dreams: in 2006 Cézanne en Provence attracted over 450,000 visitors. "This event showed the decision-makers that Cézanne is an essential part of Aix's heritage", asserts Bruno Ely. "Thanks to its success, we are now in a position to collaborate with international institutions". Picasso-Cézanne in 2009 and Le Grand Atelier du Midi – the star exhibition of the Marseille-Provence Capital of Culture 2013 year - went to prove that modern art partly stems from Cézanne's legacy. "The Musée Granet and Aix Town Council has strived to ensure this town becomes Cézanne's town, even if Cézanne is no longer here", concludes Bruno Ely.
Today, the Cézanne itinerary (1) guides visitors to all the sites portrayed by the artist and includes a memorable stop-off at a place frozen in time – the 'Atelier Cézanne' studio (2). Set on Colline des Lauves hill, it was here that the artist painted his finest works. Preserved since his death, the ancient farm has remained just as it was: in the gentle northern light that filters through the bay window, visitors can observe the original objects used as models for his still-lifes and even his raincoat... A hatch on the side of the building shelters copies of his oversized works, such as the Large Bathers, now the pride and glory of museums throughout the world.
Cézanne today
The Henri Cueco 'Revoir Cézanne' tribute exhibition recently held at Musée Granet made a fitting point: Cézanne's work constantly needs to be revisited to celebrate the way in which he enhanced our classic and impressionist heritage. Indeed, the visual effects produced by his works could be said to resemble Glitch Art... Bruno Ely confirms: "Cézanne opened several doors to modern art and virtually every modern-day artist quotes him as an inspiration, not only in Europe, but in the United States too. Jasper Johns is mad about Cézanne and has created a whole series inspired by his Large Bathers" (see illustration). Since 1986, far from the auction houses and multi-million-dollar deals, the Victory Club, an art collective led by Jeffrey Greenwood and Pierre Savar has been offering an offbeat, humoristic and provocative approach to Sainte Victoire mountain, in striking contrast to the traditionalist take of the 'Provencaliste' school. Cézanne's work has so largely infiltrated 20th century art that pinpointing his influence isn't always an easy task. It's like starting out to climb the expansive Sainte Victoire: Cézanne is everywhere, but you can't necessarily see it.
Hervé Lucien
journalist, writer and author
From 1994 onwards, I took part in a pioneering adventure: a free cultural magazine entitled Taktik. It was the first of its kind in France and shaped my journalistic approach – throwing bridges between the most rigorous artistic disciplines and popular culture, with a regional angle. I was born in Marseille and defend my city, with clarity but stubbornness.
I currently write for the electronic music magazine Trax, the weekly culture and society mag Les Inrockuptibles and paper and web versions of the Mars En Ville city newspaper. I'm working on several book projects on the theme of Marseille and, especially, its history.